Hanukkah 2020
The Festival That Signals God Will Soon Shake the Nations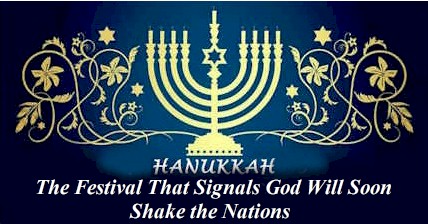 We've all experienced those moments... the unexpected phone call or knock on the door that instantly changed our lives. It can be deeply personal, like the death of a loved one, a health scare or a criminal act. It can also be a national event; for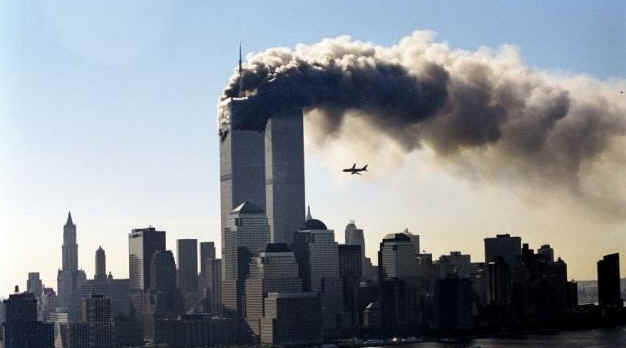 example, like the day the Space Shuttle Challenger blew up, the morning of September 11th, or the December 26, 2004 Indian Ocean tsunami that snuffed out over 227,000 unsuspecting souls.
Last-day tragedies of global impact are fast approaching, which will radically alter our world, our nation, and our individual lives. The Word connects this and several momentous earth-shaking events to the annual Biblical Festival days
("moed" meaning "rehearsals" in Hebrew), as they relate to God's appointed times and seasons. Haggai 2 points to one of those days--a prophetic moment that will signal and unlock the escalating series of events that lead to war and global upheaval. In Haggai, God reveals one of the most specific dates found in the prophecies, which is repeated several times in this chapter for emphasis: "the twenty-fourth day of the ninth month," known as the month of Kislev. The ninth month of the Biblical calendar arrives each year around November/December... and, in 2020 it falls on Thursday, December 10. That evening ushers in the first night of lighting the Hanukkah menorah--the Festival of Lights, or Dedication. Two thousand years ago John recorded a Hanukkah interaction between Jesus and some of His opponents, "Then came the Festival of Dedication at Jerusalem. It was winter, and Jesus was in the Temple courts walking in Solomon's Colonnade," (John 10:22-23).
The Hanukkah encounter harkens back almost 200 years earlier to the Maccabean victory over the Syrian-Greek army in 165 B.C. After the defeat, the Maccabees entered Jerusalem in triumph and ritually cleansed the Temple, reestablishing traditional worship there. When the Temple was restored, the small flask of pure oil that could only last one day stretched for eight days, proving a miracle had indeed happened there. The little flask of oil shed light on the big military campaign. "Not by the army, not by power, but through My Spirit, says God" (Zechariah 4:6). Hanukkah is about the little light that portrays the Great Light.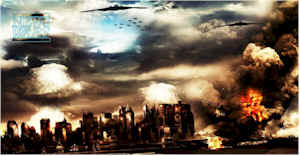 The Haggai passage indicates although the nation of Israel past and present has failed miserably to obey God (so too, Gentile believers); nonetheless, starting on this future date, specifically the "twenty-fourth day of the ninth month"... likely a subtly event, a military signaling of things to come, referred to as "the day of small things" (Zechariah 4:10) -- the process of God methodically leading His chosen --Jew and Gentile alike-- into and through the appointed times of the end to the eternal Kingdom of God will begin. However, any forthcoming spiritual victories will not be without significant human tragedy, bloodshed and tribulation.
The prophet Haggai wrote this future oracle in chapter 2. Here we learn that the 24th day of the ninth month (this year, December 10, 2020) -- that from this day forward, we could begin to see the following events accelerate in the weeks and months that follow: