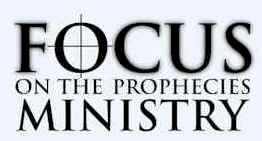 CONTACT US
Feedback/Short Comment/Question
You are welcome to offer some short feedback on what you are learning here at Focus, or to ask a brief
question after spending some time studying the free lessons created from 30 years of study, prayer and
consideration. We will do our best to respond in a timely manner to a sincere question or short comment.
Response Policy: If you send a long essay expressing your views, do not expect a response. If you have a
teaching or view, share your website and we will visit, if interested.
Submit Your Brief Feedback, Comment or Question Below
Mailing Address:
Focus On The Prophecies Ministry
2900 S.W. Wanamaker DR., Suite 200
Topeka, Kansas 66614