WORLD NEWS ARTICLES RELATED TO PROPHECY
Disclaimer: The following articles are from various news sources. The
views expressed do not always represent those of this ministry.
World War III
Temple Mount
Israel
Economic Woes
Iran
Russia
Europe/Vatican
Disasters
United States
Egypt
Syria
Anti-Semitism

Testimonial

"I want to take this opportunity to encourage you in the Lord! I too have come to realize that the appointed times of the Lord are pivotal in our understanding of the prophetic material in Scriptures! I run across very few pastors who are in the least knowledgeable about this, and secondly and more tragic is the fact that few seem interested! I recently did a two day seminar on What Time is it, God? and those who heard were quite impressed by the scriptural basis of what was done and wondered why they had never heard any of this previously. Thank you for your efforts to alert people to the imminence of our Lord's return and the difficult times which we'll experience in getting there! So many are under the erroneous belief that we will somehow be spared all forms of hardship--especially prevalent here in North America - much less so in the Far East where I do some teaching of pastors and church leaders - many of whom know first hand what persecution is at the hands of religious zealots? May God continue to give you strength and insight as you research and share the truth which God has placed in his Word!" Blessings and shalom!

Dr. David Sloss, Canada

DANIEL 2 & THE TOWERING STATUE

Prophecy "Near"… "Far" & "Near" Again

Ancient Nations Foretell the Fall of Modern Nations at the End of Time

The ancient Hebrew prophecies have "near"… "far" and "near" again fulfillment. Take for example Nebuchadnezzar's STATUE of metals in Daniel 2. Daniel interpreted the king's dream by focusing on the current (near) and future (far) persecuting powers against God's chosen people—the Jews, and the STONE (Messiah) who would conquer all NATIONS at the end of time (near again). The king was the head of gold—Babylon of Daniel's day. Nebuchadnezzar's kingdom would be conquered by the chest and arms of silver—the Persians. As the centuries progressed, Persia in turn would collapse to Alexander the Great and the Grecian empire—the belly and thighs of bronze. Rome--the legs of iron would eventually be conquered at the end of time giving way to the final TEN TOES of global powers, who would be overthrown by the Conquering King of kings, Yeshua our Messiah!

From this we learn the STATUE represented a "near" prophecy in Daniel's day that would reach "far" into the future, but would begin to crumble and ultimately fall into a heap of ruins in the "near" again prophecies of the last days.

How do we know Jesus is coming soon? The Daniel 2 prophecy of the IMAGE is coming back to life; and, as prophesied the STATUE is beginning to collapse! The head of gold is modern-day IRAQ. IRAQ was conquered by the West and fell in the Gulf War of 2003-2011. Next will be the Persians—modern-day IRAN. IRAN is the chest and arms that will soon be shattered by the West (2019/2020?).

To follow will be the downfall of modern-day GREECE (and, other parts of EUROPE)--the belly and thighs of bronze by Russian aggression. When? 2020, or soon thereafter. ROME/ITALY'S iron legs are also bound to collapse during the appointed time of the end, giving way to the TEN TOES of global power at the very edge of eternity who will rule one hour with the Antichrist BEAST, while temporarily rules for three and a half years until his demise and the crashing down of the STATUE of nations. "The Beast was given a mouth to utter proud words and blasphemies and to exercise its authority for forty-two months [3.5 years]. It opened its mouth to blaspheme God, and to slander His name and His dwelling place and those who live in heaven. It was given power to wage war against God's holy people and to conquer them. And it was given authority over every tribe, people, language and nation. All inhabitants of the earth will worship the Beast," Revelation 13:5-8.

Revelation 17:12-14 provides proof of the demise of Daniel's IMAGE: "The TEN HORNS (or, TOES) you saw are ten kings who have not yet received a kingdom, but who for one hour will receive authority as kings along with the Beast. They have one purpose and will give their power and authority to the Beast. They will wage war against the LAMB, but the LAMB (STONE that the builders rejected) will triumph over them because He is LORD of lords and KING of kings."

Watch world events and consider Daniels image. As IRAQ fell, so IRAN will soon fall. Then GREECE and likely other EUROPEAN nations. ROME/ITALY will also be in the cross-hairs as the appointed time unfolds. Once it falls, we can expect the UNITED NATIONS and BEAST to create a world-wide TEN REGION GLOBAL ALLIANCE at the very edge of eternity that will only cling together a short moment in time to confront the conquering KING with HIS ARMY, who at a distance some may interprete as an Asteroid or Alien invasion. However, if they knew the Bible and listened to His servants the prophets, they would know who they are fighting against.

Is Donald Trump's Rise to Power Foretold in Daniel's Prophecy?

Will His Decisions Proceed the Downfall of the United States as the World's Superpower?

Posted January 10, 2017

"Then a mighty king will arise who will rule with great power and do as he pleases," Daniel 11:3. .

| | |
| --- | --- |
| Conservatives can support Donald Trump's efforts to reduce abortions, to show American strength on the international stage, to support the nation of Israel, to fix or nix the Iran deal, and to support the traditional values America was founded on. Yet for sure, he is a flawed man. For all the good and bad, we must understand how his decisions will bring America to its knees because Trump's powerful presidency is identified in Bible prophecy. He is bound to fulfill the predictions of Daniel 8:1-8 and Daniel 11:3-4 to confront Iran, and thereby, defeat and overthrow the Persians; but also, forthwith to oversee the demise of America as the global superpower after Iran's decisive defeat, as a nuclear charged World War III likely kills millions and forever changes the power structures of the world. But, this is not all on Trump. America is an unrepentant nation whose citizens have for decades killed over 500,000 babies every year in all 50 states, and today produces pornography, condones homosexuality and gay marriage, and is morally corrupt; and, the world at large is still held under Satan's domination and control. Only the KING of Kings, and LORD of Lords can offer salvation to a planet of 7.5 million souls groaning under the weight of sin. Yeshua is our only hope. Until that Day, mayhem and crisis will reign. This is what prophecy has forewarned of thousands of years ago in the books of Daniel and Revelation. | |

News Article Titles Related to President Trump's Powerful Style

Can the president do as he pleases?

Why does Donald Trump get away with saying whatever he wants?

No Telling What He'll Do

Trump doesn't want to be president, he wants to be emperor

CRITICAL THINKING: Where Has It Gone?

Where has CRITICAL THINKING gone? By definition it is "the objective analysis and evaluation of an issue in order to form a judgment." Today, we have a culture that just accepts what admired individuals in higher positions advocate, without giving any critical thought to it. Liberals are name-calling and labeling conservatives as "racist" when critical thinking would dispel this blanket statement. College students are most susceptible to professor's views, whose minds are like sponges, because they are too lazy to question the twisted views of the elite. Where is the CRITICAL THINKING?

This is also true in religion. When people are raised in a church (or join one) the higher ups (theologians) tell the members what they must believe. These beliefs are handed down through the centuries, and therefore "must" be true. Where is the CRITICAL THINKING? What evidence do the Scriptures provide that challenge these views?

From my late teens, I became a CRITICAL THINKER. Raised by a Baptist minister, those in authority taught me views that left me with questions. It started with how a loving God could burn and torture people for endless ages? I wanted to know what the Word of God really says.

I also saw the Ten Commandment plague on our living room wall, and my dad would say we will be judged by these TEN moral laws. But, the fourth commandment said "remember the Sabbath day, to keep it holy... the seventh day is the sabbath." CRITICAL THINKING created questions like, if Saturday is the Sabbath day, why are we resting and worshiping on Sundays?

My 40 year journey has been to question and dig into the Word of God to find answers to these questions and many others. Whether it's your pastor, theologians, church leaders, founding fathers, or even your "church prophet" and their established doctrines, all must be challenged by CRITICAL THINKING. Follow the evidence of the Scriptures, after study of all the verses on the subject from Genesis to Revelation, as well as the original meaning of the Hebrew and Greek. If you don't have time or interest in this type of study, read differing views and let prayer and the Spirit of God guide you. Even more so as you see the Day of the LORD approach, when we are warned Antichrist deception and the popular views of the day will be accepted by the masses.

If you just want to sit on your hands and accept the popular teachings of persons "above" you, the results are on you. Even views expressed on this website deserve critical analysis against the Word. "

Study to show yourself approved unto God, a workman that does not need to be ashamed, rightly dividing the Word of truth.," 2 Timothy 2:15.

The Deep Connection Between the Month of Shevat & Four Horns

January 30, 2019

(24th Day of the Eleventh Month)

by AnaRina Heymann

Orthodox Jew Align with Zion

"And in a world, where Israel passed the 70-mark, the nations who pushed Israel, will receive due measure. To put it differently, now that Israel passed the 70-mark, the month of Shevat and specifically the 24th, works as a catalyst to propel this time of correction forward...And this change that has been initiated during the 24th of Shevat will gain extra momentum due to the addition of the extra month of Adar this year. So be warned: there is a acceleration ahead." AnaRina Heymann

On the twenty-fourth day of the eleventh month, the month of Shevat, in the second year of Darius, the word of the LORD came to the prophet Zechariah son of Berekiah, the son of Iddo. Zech 1:7

Then I looked up, and there before me were four horns. I asked the angel who was speaking to me, "What are these?" He answered me, "These are the horns that scattered Judah, Israel and Jerusalem." Then the LORD showed me four artisans. I asked, "What are these coming to do?" He answered, "These are the horns that scattered Judah so that no one could raise their head, but these men have come to terrify them and throw down these horns of the nations who lifted up their horn against the land of Judah to scatter its people."

Today is the 24th of the month of Shevat, a tremendously auspicious day.

To understand this, first a bit of background on the Hebrew Calendar: The Hebrew Calendar works on a divine cycle. Within this cycle days and months have specific character and energy attached to it. Take for instance the 9th of Av.

Israel's 70th Anniversary: Prophecy in Living Color

Monday, May 14, 2018 (on the Gregorian Calendar), on this day, 70 years ago, Israel miraculously became an independent nation in fulfillment of many Bible prophecies.

"Abraham will surely become a great and powerful nation, and all the nations will be blessed through him." (Genesis 18:18, 12:3)

"For I will take you out of the nations; I will gather you from all the countries and bring you back to your own land." (Ezekiel 36:24)

"Do not be afraid for I am with you: I will bring your children from the east and gather you from the west. I will say to the north, 'Give them up!' and to the south, 'Do not hold them back.' Bring my sons from afar and my daughters from the ends of the earth." (Isaiah 43:6)

"He has remembered His love and faithfulness to Israel; all the ends of the earth have seen the salvation of our God." (Psalm 98:3)

May 14, 2018

PM Netanyahu's Remarks at Dedication Ceremony of US Embassy in Jerusalem

"Over a century ago, the Balfour Declaration recognized the right of the Jewish people to a national home in this land. Exactly 70 years ago today, President Truman became the first world leader to recognize the newborn Jewish state. Last December, President Trump became the first world leader to recognize Jerusalem as our capital. And today, the United States of America is opening its embassy right here in Jerusalem. Thank you. Thank you President Trump for the courage to keep your promises.

May 14, 2018

"ISRAEL'S CAPITAL IS JERUSALEM!" President Trump's Recorded Message At Jerusalem Embassy Opening

May 14, 2018

Jerusalem, the highest level of joy

May 14, 2018

ALL EYES ON THE EPICENTER: Israel turns 70. US Embassy moves to Jerusalem. 50,000 Palestinians trying to storm Israel's southern border. Al Qaeda calls for new jihad.

May 14, 2018

Israel Feels Pride but Senses Peril as U.S. Moves Embassy

May 13, 2018

Jerusalem marks 51th anniversary as Israel's united capital. Large US delegation here for embassy dedication

Testimonial

Kevin, I just had time this morning to read the Lesson introduction. If I have learned anything from what little writing I have done, it's to recognize good writing. I can hardly wait to really get into these lessons. I can feel God's hands all over your efforts. If it's God's will for me to be used in comforting and witnessing to terminally ill cancer patients, this series of yours will be a wonderful reference tool. Thanks for all your hard work and study.

Ron R, Topeka, USA

Hanukkah 2017 & 2018: Haggai's 2500-Year-Old Prophecy Now in Process!

US President Donald Trump holds up a signed memorandum after he delivered a statement on Jerusalem from the Diplomatic Reception Room of the White House in Washington, DC on December 6, 2017 as US Vice President Mike Pence looks on. (Saul Loeb/AFP)

"From this day on, from this twenty-fourth day of the ninth month, give careful thought to the day... 'From this day on I will bless you" Israel, (Haggai 2:18-19).

As the sun fell across Israel, Europe, the United States and around the globe on December 12, 2017, millions of Jews and many Gentiles (Hebrew "goyim") prepared for and/or acknowledged the arrival of Hanukkah, also known as the Feast of Dedication and Festival of Lights (John 10:22-24). What might be lost is the modern ramifications of this ancient prophecy on the world stage, rooted in the historical grounding of the feast of Hanukkah itself, which is derived from the first evening of celebration—Kislev 24, the 24th day of the 9th month on the Jewish calendar.

What follows is the Biblical backdrop and the timing of this annual festival, and what looks to be a precursor for the ultimate fulfillment of Haggai's 2,500-year-old predictions that may come on December 2, 2018.

The book of the prophet Haggai comes to us from the 2nd year of the Persian King Darius, late summer, August, 520 BC. It is one of the most precisely dated books in the Hebrew Bible. Much like twins Zechariah and Malachi, all three were written during that crucial time of the "restoration" of Judah to the Promised Land following the Babylonian captivity. Collectively, they offered the last insights during the Old Covenant period in terms of how the Messianic redemption is to unfold.

The Cyrus - Balfour - Trump Declaration Coin

Sanhedrin and Temple Movement Issue Silver Half Shekel With Images of Trump & Cyrus

This Year's Biblical/Jewish Holidays -- 2019

Jewish Year 5779

Thu./Fri. March 21-22, 2019

Why Jerusalem, the "walled" city, celebrates Shushan Purim on March 2, 2018. Yeshua warned, "Not one stone will be left on the other."

Sat. April 20, 2019


Sun. June 9, 2019


Sun. August 11, 2019

Jewish Year 5780


Mon. September 30, 2019

The 10 Days of Awe: A Deeper Revelation of Atonement

VIDEO: Yeshua, Yom Kippur and the Talmud


Wed. October 9, 2019


Mon. October 14, 2019

Mon./Tue. October 21-22, 2019

Shemini Atzeret & Simchat Torah


Sun. Dec 22, 2019

The 100 Year Oracle: A Love Story Between Messiah & His Bride

The First Miraculous Birth

Updated August, 2018

Trump's Jerusalem Declaration 'Enormous Step Towards Bringing Third Temple'

"1917 was the Balfour Declaration establishing Israel for the nations," Hayman told Breaking Israel News. "2017 was Trump's declaration."

Genesis 17 shares the story about the father of the nation of Israel -- Abram and his wife Sarai, and how the LORD appeared to the 99-year-old Abram. The LORD, said, "I am God Almighty... I will establish My covenant between Me and you, and I will multiply you greatly," (vs. 1-2). The story continues, "God said to Abraham, "I will give you a son [Isaac] by her [Sarah]... and she will produce nations." Abraham fell facedown. Then he laughed and said to himself, "Can a child be born to a hundred-year-old man?" Of course, Abraham already had a son by Sarah's maidservant Hagar, whose name was Ishmael -- thirteen years old at this time; however, he was not the chosen one -- rather Ishmael was Abraham's attempt to fulfill God's promise of a great nation because of his unbelief. As a result, Ishmael's line (the Arabs) would became Isaac's (the nation of Israel's) arch enemy from that day forward; and, down through the centuries this bad blood would cause the great conflicts of the Middle East between Arabs and the Jews that continue yet today. We can be sure that Ishmael (Arabs) and nephew Esau (Palestinians) will strike back at his brother Israel (and Jacob) as the end times begin. At the center of the conflict is Jerusalem and the Temple Mount, and control of God's chosen Most Holy place.

The Power of Popes & the Three Religions of Jerusalem

"He will oppose and will exalt himself over everything that is called God or is worshiped, so that he sets himself up in God's temple, proclaiming himself to be God," 2 Thessalonians 2:4.

In late 2015 to early 2016, within a period of just 120 days, Pope Francis visited the "Christian" White House, an "Islamic" mosque, and a "Jewish" Temple. Why? To united the Three Religions of Jerusalem and all the world together in inter-faith dialogue and brotherhood. As a forerunner, he is setting the global stage for the Man of Sin--Antichrist to emerge onto the world scene.

THE KINGDOM CALENDAR
Appointed Times & Seasons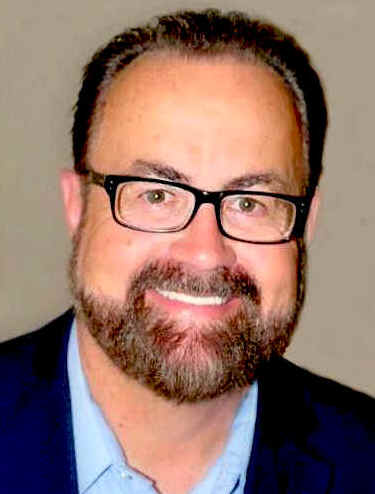 Prophecy teacher and author Kevin Swift invites you to check out The Kingdom Calendar Divine Dates of End-time Disaster & Deliverance and order his free Insights in Prophecy Lesson Guides that will take you through the prophecies of Daniel and Revelation, which ancient visions forewarn of WWIII and major global upheaval about to hit Planet Earth.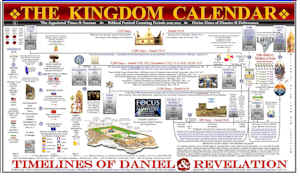 The five prophetic time periods in Daniel ("seventy 'sevens'"--490 days, "2300 evenings and mornings" --1150 days, "time, times and a half"--1260 days, 1290 days and 1335 days) are directly connect to the often-repeated 1260 days (42 months; "time, times and a half") found five times in the book of Revelation. The 3 1/2 days of Daniel (9:27)--"the middle of the seven" and the 3 1/2 days of Revelation (11:9-11), when connected to the longer 3 1/2 year period, reveal a prophetic time chart that both begins and ends with Festival periods. This alignment forecasts the fulfillment of end-time events known as the "times and seasons" of Biblical prophecy.
November 2, 2017 -- November 2, 2018
Balfour's 100th Year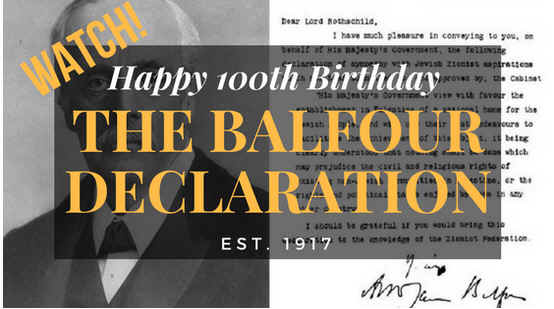 BOOK OFFER #1: The book The Kingdom Calendar: Divine Dates of End-time Disaster & Deliverance is available in a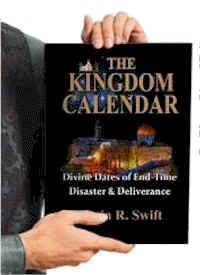 202 page paperback through Amazon $16.95. It will take you step by step through events of the final crisis and the 21 Points of The Kingdom Calendar, noting how the great worldwide troubles begin and end within the time allotted by God. Ecclesiastes 8:5-6 says, "A wise man's heart discerns both time and judgment. Because to every purpose there is time and judgment."
BOOK OFFER #2: Insights in Prophecy: Unlock The Ancient Mysteries of Daniel & Revelation $19.95 -- a 342 page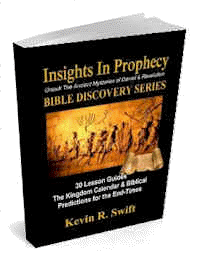 paper back compilation of 30 lesson guides take you through the books of Daniel and Revelation, showing how events in our world are matching with alarming accuracy these ancient scrolls. In the process, we will research thought-provoking questions, offering Biblical commentary on the various aspects of God's unfolding plan, which lead up to Yeshua our Messiah's return and His Eternal Kingdom. The lessons are free on our website, but you can save much time, ink, paper and printing costs with the purchase of all the lessons in one bound book. To learn more, visit Amazon.
BOOK OFFER #3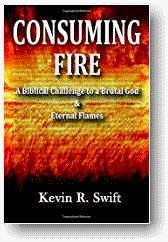 Consuming Fire: A Biblical Challenge to a Brutal God & Eternal Flames $5.99
--a 95 page paperback. Hell is real. Every single day, 150,000 people die on Planet Earth. Is a fiery oven of eternal torment the fate for the vast majority of these lost souls? If so, hell's population would swell by over a million souls every single week; that's around 54,000,000 a year. Even one soul entering a torturous hell should give us pause.

As a Baptist minister's son, the author was raised by a fire and brimstone preacher. However, by his late teens he wanted to know for himself what the Scriptures taught about God's fiery punishment of sinners. This book will take you on the journey Kevin took through the Word 40 years ago, where he considered all passages relating to death and God's judgment. After reviewing the Biblical words, definitions and phrases like "forever, destroyed, death, spirit, cut off, unquenchable fire, torment, burned up, worm will not die, eternal punishment, consumed, ashes, destruction, fire, perish, sleep, mortality, and destruction" he discovered a kind and loving Father, and a future where God will wipe away all tears and every sorrow. To order this short, concise and to the point book, visit Amazon.
Testimonial
"I simply wanted to tell you how very much I appreciate your site, the consistent updates with regard to world events and the way you tie it to scripture. A couple of times I have found myself questioning something and actually got out my Bible to double-check it and was glad to find that you were in perfect accord with what it says. So thank you again, for what I realize must be long, hard work of keeping the site current -- and know that you're appreciated. Many Thanks,"
Robin P., USA

Victors Gain A White Stone & A New Name!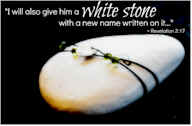 Names have meaning. Our names are given to us at birth, and often reflect our personality or tell a story. My name Kevin means "handsome, beloved" and Swift means "one who is fast, a messenger". You might enjoy checking out your own name. Jesus--known in Hebrew as "Yeshua" means "salvation". Names are important to God. In fact, He promises to give you, if you persevere faithfully through trials, an intimate name that only you and Messiah will know: "To him who overcomes... I will give him a white stone, and on the stone a new name written which no one knows except him who receives it," Revelation 2:17.
The white stone harks back to the ancient Roman custom of awarding white stones to the victors of athletic games. The winner of a contest was awarded a white stone with his name inscribed on it. This served as his "ticket" to a special awards banquet. Jesus promises the overcomers entrance to the eternal victory celebration in heaven. The "new name" refers to the Holy Spirit's work of conforming and transforming the end-time faithful, even in martyrdom, to the holiness of Christ (see Romans 8:29; Colossians 3:10).
In the Word of God, our Creator also reveals Himself with over 200 names and titles. This brings home the fact that there is no one "who is like God"; He is indescribable. However, God attempts to help us know Him more fully with names such as "Advocate, Almighty, Alpha & Omega, Ancient of Days and Prince of Peace". He also refers to Himself as earth, food and liquid--"the Rock, Bread of Life and Living Water" and even animals--the "Lion and the Lamb". All these have spiritual meaning and offer insight into the One who loves us. However, creature names do not diminish or lower God, but raises Him to the Highest and Holiest above all. He is all things to all of His creation in Heaven and on earth.
Our first lesson focuses on Daniel 12, and we see Michael-- the Prince "shall stand up" from a seated position--a position of authority and thrones; what follows is both earth-shaking and life-giving. In this regard, Messiah is the ultimate "malak" in Hebrew--meaning "messenger"--the Messenger of our Salvation.
Interested to delve deeper into the books of Daniel and Revelation, and to be one of the overcomers foretold in the prophecies? Check out our FREE lessons.
The Secret Rapture of the Church is a False
Hope of Modern Origin
Some believe Jesus could rapture the Church at any moment. Others say He won't do so until the middle of the tribulation. Still others place the rapture at the very end of the tribulation period.

Are any of them right, or could the Bible teach a different option altogether?
Pretribulation rapturism teaches that Christ will rapture the saved before a seven year tribulation period or what is called the seventieth week of Daniel, thereby saving the church from end-time persecution and martyrdom. Although not new, this view gained wider acceptance in recent times by the Left Behind book series, but what has been left behind is the real truth.
The Day God Shakes the Nations
(When suspense ends, fear escalates &
our lives will be turned up-side-down)
We've all experienced those moments... the unexpected phone call or knock on the door that instantly changed our lives. It can be deeply personal, like the death of a loved one, a health scare or a criminal act. It can be a national event; for example, like the day the Space Shuttle Challenger blew up, the morning of September 11th, or the December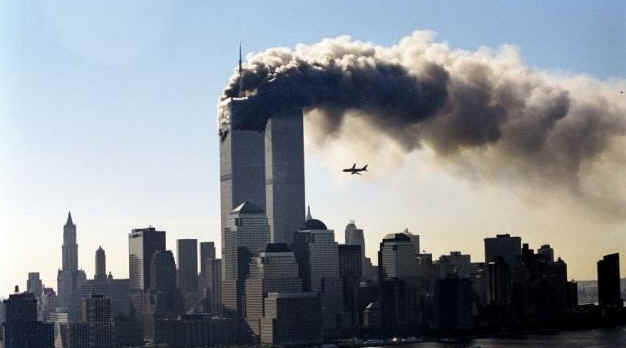 26, 2004 Indian Ocean 9.1 earthquake and tsunami that killed over 200,000 people, when we woke up unimaginable loss of human lives.
On the other hand, the Scriptures offer clear warning about an event that will rock the world, which should not take Bible students by total surprise... occurring on a day like any other day, when we are going about our normal activities--the day final events begin. How long we will be held in suspense of this day, and the coming Messiah? That question has been asked for centuries.

Testimonial
I've been struggling recently about withdrawing my membership and spend time just letting the Holy Spirit teach me. For He's been doing it. Your insight, knowledge and wisdom confirms that for me too. Just reading your website, gave me a breath of fresh air. I've even concluded from my research and studies so far, that it is Jerusalem that is the city which sits on 7 hills that will be desolate and destroyed....not so much Rome or the papacy as commonly viewed by most Adventists.
DJenice, USA Youth & Young Adult Ministry In His Care & For His Service
The Harvest & First Fruits: A Partial Rapture?
A view of the Scriptures, which I believe follows the evidence, involves the rapture (or taking up) of a partial group (not all) of believers at the voice of God. The book of Revelation introduces many fascinating prophecies about God's final plans. Revelation 20:4-6 is no exception. Let's add some commentary to what we are reading.
"I saw thrones on which were seated those who had been given authority to judge [24 elders]. And I saw the souls of those who had been beheaded [martyred saints; chosen ones; overcomers] because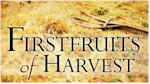 of their testimony about Jesus and because of the word of God. They had not worshiped the beast or its image and had not received its mark on their foreheads or their hands [clearly identified as the tribulation saints of the last days, who resisted the Beast and his mark]. They came to life [in resurrection] and reigned with Christ a thousand years. (The rest of the dead [of previous times/ages] did not come to life until the thousand years were ended.) This is the first resurrection. Blessed and holy are those who share in the first resurrection. The second death has no power over them, but they will be priests of God and of Christ and will reign with him for a thousand years."
Click on the Continue Reading the D.M. Panton article.

Hating Jews is Back in Vogue: Sign of the End-Times

We see Anti-Semitism accelerating and growing around the world, and we can be sure this is a sign that the end of this age is drawing closer. Yeshua forewarned, "Then you will be handed over to be persecuted and put to death, and you will be hated by all nations because of me," Matthew 24:9. As global turmoil accelerates, so will hatred of the Jews and anyone else who looks similar in terms of worship and beliefs.

Controversy & Trials Over Jerusalem
Worship at the Western Wall and Temple Mount will be taken away, according to Bible prophecy--(Read Prophecy's Warning for Jerusalem & Israel). The last generation of overcomers have God's promise of the final unsealing of prophecy--including a more thorough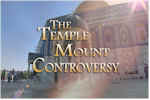 understanding of final events that center around the mysterious 1,290 days and 1,335 days of Daniel 12, which says, "From the time that the daily [worship]... is abolished [at the Western Wall & Temple Mount] and the abomination that causes desolation is set up [on the Temple Mount], there will be 1,290 days. Blessed is the one who waits for and reaches the end of the 1,335 days." In other words, a disastrous tragedy such as an earthquake (link) (link) (link) and war will soon stop daily worship at the Western Wall and Temple Mount.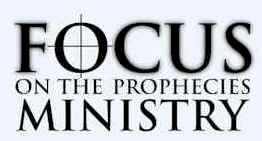 5815 S.W. 29th St Topeka, Ks 66614